107 Years of Energy generation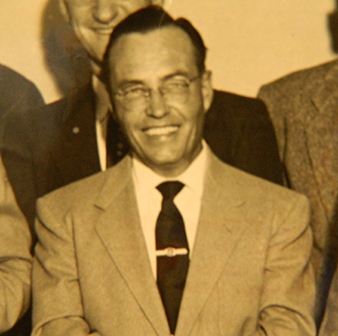 FOSHAY Electric is a family-owned business with more than 107 years of energy generation and energy storage experience. We are an Engineering, Procurement, and Construction (EPC) leader focused on new and existing residential, commercial, and industrial projects
MISSION
To provide reliable, efficient and sustainable solutions to meet your electrical and renewable energy needs.
VISION
To continuously build upon our heritage of innovation by setting industry standards using best practices and state-of- the-art technology.
VALUES
Innovation. Integrity. Quality. Teamwork. These core values guide everything we do at FOSHAY ELECTRIC.
Heritage of Innovation
FOSHAY Electric is a family-owned business with over 107 years of energy generation and energy storage experience. We are an Engineering, Procurement, and Construction (EPC) leader focused on new and existing single family, multi-family, mixed use, commercial, and industrial projects.
The company started as Western Electric Power & Light in 1910, providing power to rural communities in Minnesota. It offered customers one of the first portable electric storage battery systems, changing the lives of farmers by giving them access to electricity in remote areas. In the mid1940's, company founder Henry Faucher moved West and opened the doors of FOSHAY Electric in San Diego. Three generations later, we are proud to be an integral part of Southern California's business community and our association with the region's leading contractors and developers.
In the 1990's, recognizing the future demand for technology integration, FOSHAY Electric patented ComBase, a structured wiring system which gave homeowners the ability to interconnect all of their electronic services and equipment through a centralized hub. This advanced technology allowed multiple TV's, VCR's, telephones and computers to be networked together resulting in faster access times and an enhanced user experience.
The advent of renewable energy and the desire to positively impact the sustainability of our communities led FOSHAY Electric to begin installing solar projects for residential and commercial customers in 2009. The company expanded its solar presence in 2015 by affiliating with FOSHAY Solar Energy, an integration company that develops, finances, designs, builds and operates solar energy and other distributed generation assets.
With a focus on state-of-the-art technology and continuous improvement, our team of experienced professionals will efficiently manage your project from pre-construction and design to installation and maintenance. Our proven track record and long history demonstrate our commitment to customer service. At FOSHAY Electric, we don't win jobs - we earn them.